Optimising the parking situation with ease
Whether in large office complexes, houses in the city centre or in conurbations with complex parking situations – parking density is an increasingly serious problem for many property owners and companies.
Architects, building managers and planners are also confronted with this challenge and by no means always find a user-friendly solution.
An effective, high-quality and durable key is an automatic parking lift. DE-PARK is one of the leading suppliers in this field and convinces with a revolutionary system that solves your parking headaches in the long term.
With us, you get the chance to choose between two basic parking lift variants. You can choose analogue systems for your buildings or you can opt for digital solutions.
In our following article we will inform you a little bit more about our parking lifts. In addition, we will explain to you how the costs for a parking lift are made up and what the advantages are for you.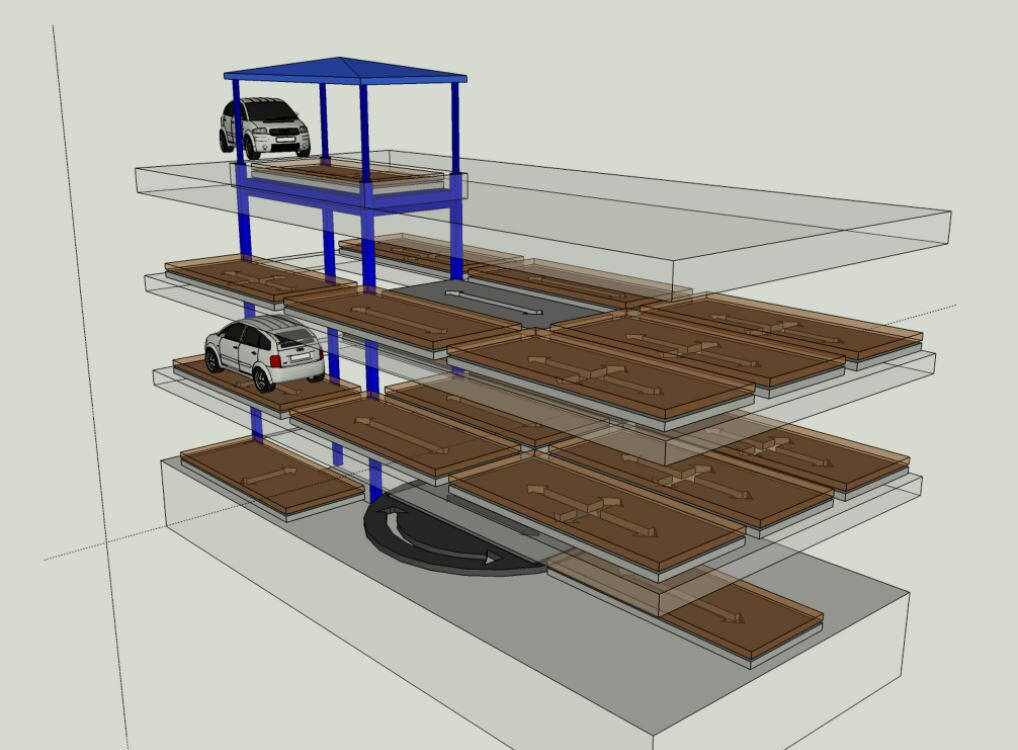 What is a parking lift?
A parking lift is nothing more than a conveyor system that can be used to park vehicles vertically or horizontally. However, parking lift does not mean that every type of lift is the same.
Within the industry, the different solutions are subdivided according to the variant.
Analogue parking lifts are particularly popular. These are particularly suitable for situations where the available space is limited. Within parking lifts, a distinction is made between analogue, digital and robot parking lifts.
If space is limited and the building has only limited parking volume, the use of analogue parking systems is recommended. These are ideal if the parking space is to be optimally utilised and the budget is limited.
The DE-PARK analogue parking lifts are limited to the essential materials without sacrificing intelligent control.
The advantages of a Parklift Garage
A Parklift Garage is a symbiosis of comfort and optimisation. However, these are only two of the advantages that our DE-PARK solutions bring you. We have compiled the other advantages for you in the following list:
Sustainable solution for optimising the existing parking system
Increase of the building value
Increased customer satisfaction
Modern system that saves space
Reduce parking management costs while increasing turnover
Parking lift costs: budget & factors
What are the costs of a parking lift? This is a question that planners, architects and property owners often ask themselves. However, it is not easy to give a blanket answer to this question, as systems vary and dimensions differ from building to building.
If you have a limited budget and space is at a premium, an analogue lift is the most likely solution. Here, there are fewer costs for the parking lift than with the digital variants.
They have semi-automatic controls and you can decide whether you prefer a model with or without a pit, for example.
If the budget plays a subordinate role or you want to increase the value of your building in the long term, the robot solutions are suitable. Here, of course, higher park lift costs are incurred, because comfort and technology are much more pronounced. Size, building, dimensions or other factors also have an influence on the costs – which is why we recommend an individual quotation. We would be happy to advise you individually, discuss your needs and clarify the topic of parking lift costs in a joint discussion.