A high-quality solution, to revolution the situation
In more and more areas, values such as sustainability are in focus. To make life in communities more liveable, you can counteract parking density. But parking systems are also used for other reasons.
However, many property developers, architects and planners have long since stopped choosing classic parking systems. The focus is now on automated solutions. At DE-PARK, we offer you the right solutions for every need.
Basically, you can decide whether you prefer an analogue solution. This confers advantages, but is not as effective, especially in contrast to digital systems and robotic solutions. But what are the differences between the parking systems, what types are there and what are the actual advantages of a parking system? In this article, we reveal all the facts you need to know about your potential parking system.
What is a parking system?
Basically, a parking system is a conveyor system that allows you to park the car horizontally or vertically. There are different types, although automatic systems are the preferred choice.
What types of parking systems are available at the moment?
In general, there are three solutions that have proven themselves. You can choose an analogue system, but digital and robot-controlled parking systems are also very popular. In the following, you will learn what distinguishes the three types:
Is space limited? Then you need the ideal system and that could be an analogue system – especially if you have a limited budget. Analogue systems are characterised by the fact that only a minimum of construction parts are used. Opt for the DE-PARK analogue system and get a flat platform connected to an intelligent control system. This way you get exactly the solution you need for your requirements.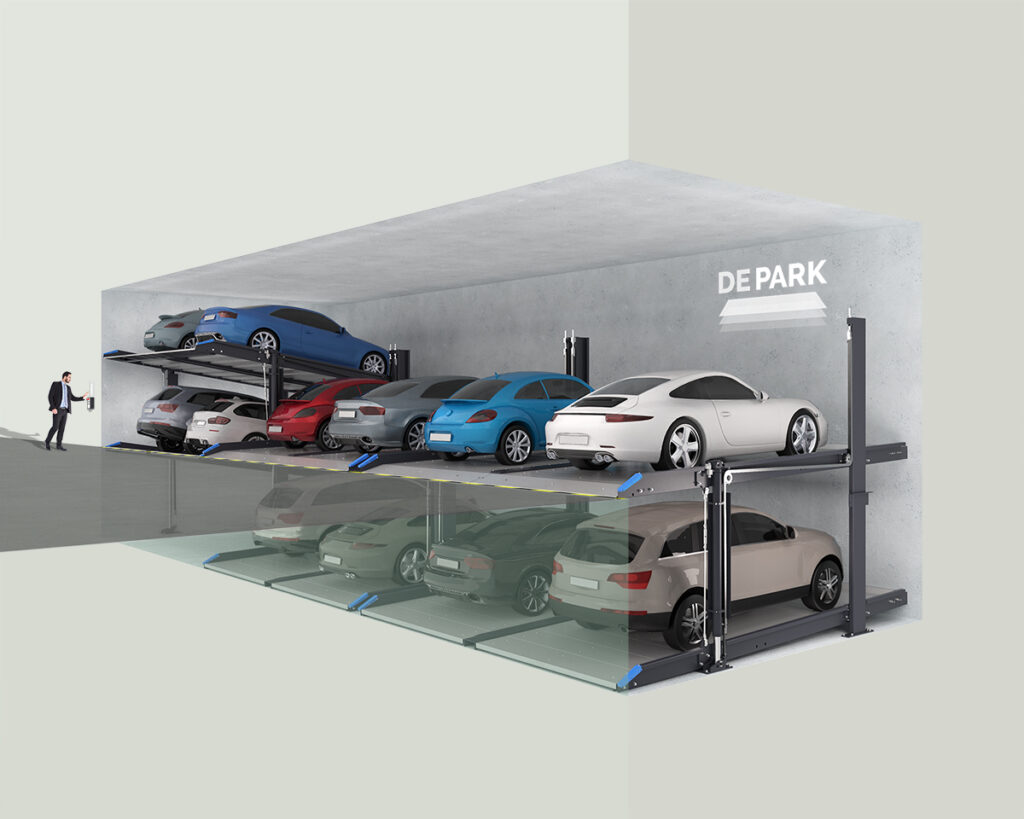 Digital solutions have semi-automatic control and are an interplay of innovative technology and control unit. The digital systems convince with the highest comfort, make the parking experience even more attractive and are associated with high benefits.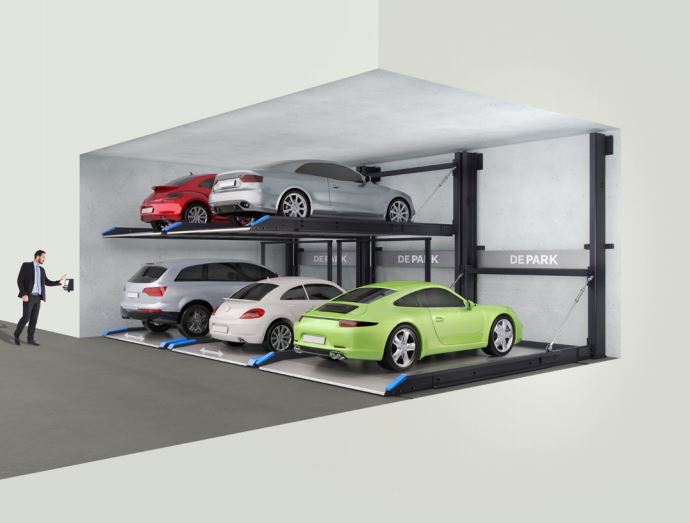 Automated (robot) systems represent the most modern type of parking. These have fully automatic control and are often considered the parking system of the future. You simply park the car in the transfer area and the system takes care of the rest. Within a few minutes it automatically arrives at the parking area. The big advantage? You can park the vehicle, don't need to worry and can leave the parking area.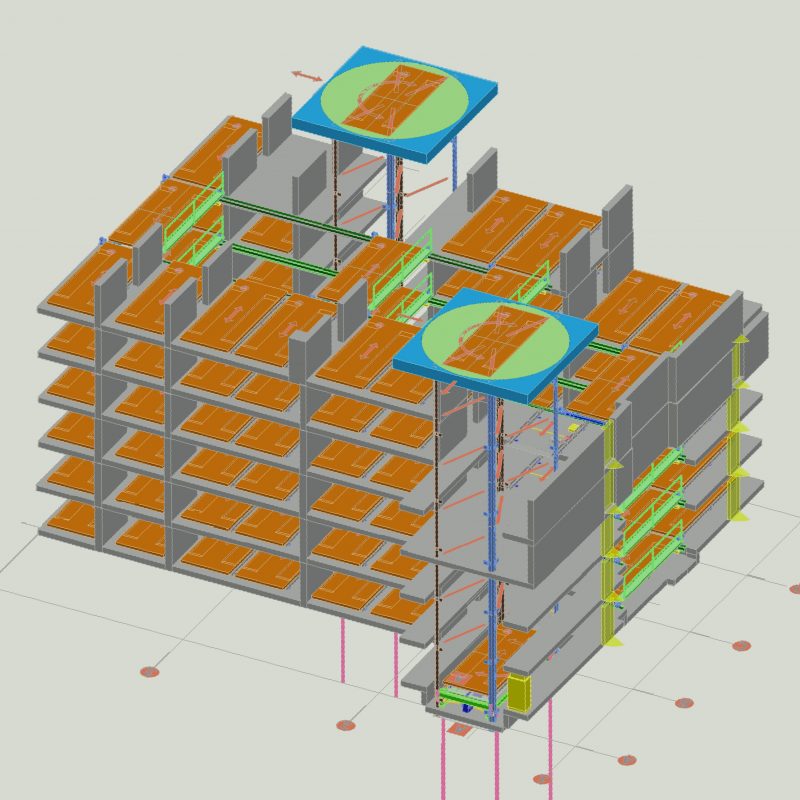 Which solution is most suitable for your needs?
Our customers often ask themselves which parking system makes the most sense and is suitable for their needs. To clarify this question, you first need to clarify a few aspects. The following tips and questions will help you find the right solution for your needs:
Do you have the possibility to install a garage body?
If not, do you need above-ground space for your vehicle?
What is the budget?
These questions are a kind of help. But the bottom line is that you can always contact us. As a premium manufacturer, we at DE-PARK will be happy to help you and support you in finding an optimal solution.
What are the advantages of a parking systems?
If you choose a parking system, you will have a lot of advantages. If you choose an automatic solution, for example, the space saved is much greater. But that is only one reason. The following list shows you which decisive advantages a parking system offers:
Integrating a parking system: Space saving made easy
Reduce costs, increase turnover
Optimise space requirements with a parking system
Increase the value of your buildings
DE-PARK – Your contact for the parking problem
We at DE-PARK are your contact when it comes to modern parking systems. We have used our multi-faceted expertise to develop systems made in Germany. This has resulted in our innovative products, which convince with space-saving design and are built on the basis of high efficiency.
Do you have any questions or would you like some advice? Do not hesitate to contact us. DE-PARK – Your partner for innovative parking systems.